Winters arrive and you start worrying about what to wear this winter. This makes you to plan for some winter wear shopping. If you are a woman, then you have more worries about your winter wear as you need to look stylish and fashionable, as well as remain comfortable and warm during the harsh winters. You will need some insight about the right winter wear so that you could make a better choice.
The winter coats and cardigans are the best way to keep your body warm when going outside, and at the same time, flaunt your style, as well. But the problem most women face is that they find it hard to decide what to wear with pull over coats and cardigans to look fabulous.
You can wear bright colours like red and orange along with your coat with dark earthy colours. This will help in bringing some chirpiness in your look. You can also wrap up some mufflers or scarves around your neck. This will also give a nice look and will also save you from cold.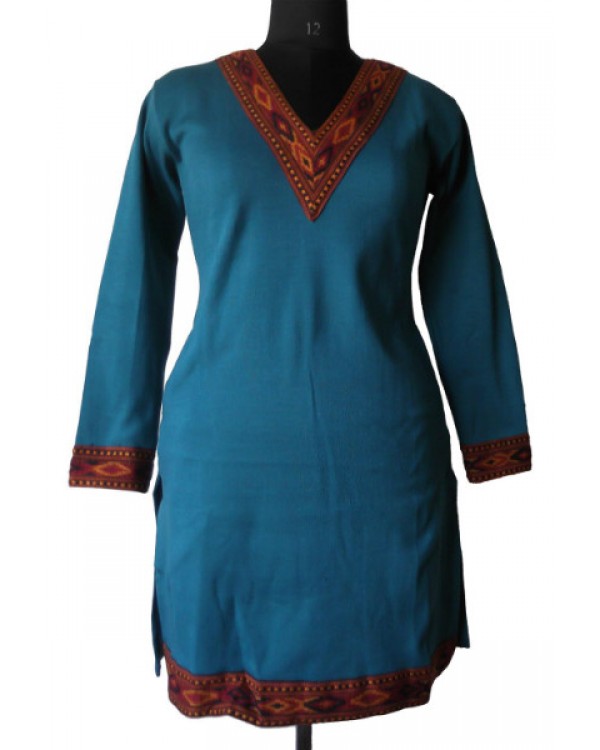 With some variation in style and designs, you can wear long slim tops that reach just below the buttocks. There are also pullovers available in the market that you can match with leggings and slim denims. Proper accessories like metal earrings and metal bangles would be best to put on with this type of outfit.
Women kurtis are also in fashion and in great demand by women of all ages. Whether you are a working professional or college going girl, the women kurtis are best for you to match up with cardigans and coats. With kurtis as the top, the most preferred bottom is a chudidar. Apart from chudidars, you can also match up kurtis with a nice pair of denim jeans or formal trouser. Many women also like to wear them along with a Patiala Salwar. This is the beauty of the women kurtis that they get along with a variety of bottoms. The colours available for women's kurtis are bright and dark ones like orange, brown, red, pink, mustard and likewise. One major thing to look for when shopping for winter kurtis for women is the material. For winters, kurtis made up of chiffon, silk or georgette should not be purchased as they will only make you feel colder. The ideal material for winters would be cotton or wool. Woollen and cotton kurtis can give you a very nice look and keep you warm during winters very easily.
The online stores provide you a great variety of women kurtis in different materials, colours and designs. You can buy women kurtis and other winter wear like coats, cardigans and jackets online easily and that also at very great prices. Now you don't need to explore dozens of physical stores and get tired in search of the best looking kurti for you. You can get them easily online.
Author's Bio: The author is a fashion expert and writer. He is currently writing for www.woollen-wear.in and is providing the best advice on style and fashion to the customers.