There are a zillion ways to redecorate your bedroom all you need is a little creativity! Just let out your inner artist and go at it! Your room should speak about your personality and character. It must show your likes and dislikes.
So choose and redecorate according to that. When redecorating there are a lot of stuff that you need to keep in your mind like budget, wallpapers, flooring, furniture and what not! It can be one hectic duty.
[AdSense-A]
At times you even have to hire professional help like interior designers and architectures. This article is basically targeting those audiences which can't afford to hire such help or those who just want to do everything on their own! Bellow you will find everything there is to know about redecorating your own room.
Wallpaper or Paint?
This is a very huge decision. You want wallpaper or paint in your room? If you go for paint then you have to choose between variety of colors, combinations and at times even patterns. For all artistic and painters peeps out there you can do so much with a wall!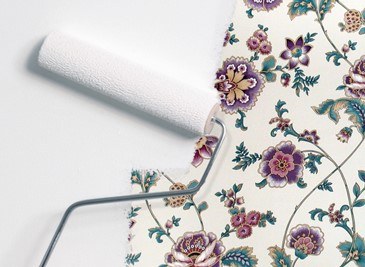 Give your room a different yet elegant look with paints, sprays, crayons and anything you want or like. However if you go for wallpapers you have a lot of options!
Wallpapers can be trendy, floral or classic or scenery styles and even plain wallpaper can arouse spectacles. Wallpaper basically gives your room a finesse finish.  For all nerdy comic book fans out there you can also create your own wallpaper which focuses on super heroes and other such characters.
Light up the place:
Lights are very vital when redecorating the place. You don't want your pictures and selfies to look bad, do you? The only way to avoid that catastrophe is to use better lights. I would say yellow lights are the perfect solution to this. You can always hang some chandeliers around the room or house.
Even lamps can be a very nice yet subtle touch. Hanging fairy lights is also another good idea. So you see there are many things that a person can do all you need to do is use that mind of yours!
Carpets and Rugs:
For people who adore rugs and carpets, you can buy some new types of rugs and carpets, whatever comes in your budget! You need to let go of the same old sloppy carpets and rugs. Do something diverse and different.  For starters don't waste your old bedroom rug or carpet. Just give them a nice wash and use them to cover up the entire wall or a section of the wall. All depends on you! For your redecoration buy a new rug and ask a carpenter to give it any unique cut and then place it on your room.
The Right Flooring
Selecting the right flooring can be a very tough decision, especially with so many options; tiles, marbles, chips, wooden or carpets.
 If you have already selected your room's furniture and décor then choose the flooring according to that but I would recommend that you select the flooring first and then choose your furniture according to that. This is a better approach. For more home decor suggestions, visit mybedcomforter.com.
Author Bio:
This post is written by Julie Austin. She loves traveling, home decorating and hanging out with her friends. She regularly blog at http://mybedcomforter.com/