Like it or not, the seasons are a-changing and summer is almost over. There's still some time before the cold winter winds start blowing but that's no reason not to start preparing your wardrobe for colder months. With few essentials at the time you can easily build up your wardrobe, and combine those pieces with different outfits for both autumn and winter months.
[AdSense-A]
A nice headwear
Ladies who love an elegant and classy look will enjoy the new trend of wearing fedora hats. Not only are these hats warm but they are a great accessory to complete the outfit with. Moreover, they can be decorated with bows and brooches for a more unique effect. On the other hand, beanies are as popular as ever for anyone who values casual style above all else, and the options color and pattern wise are numerous.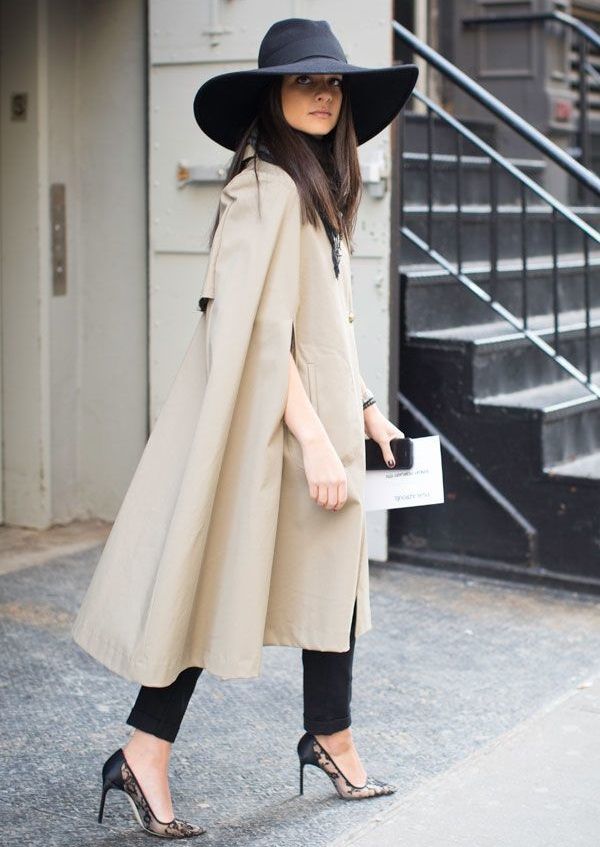 Leather jacket
Its majesty – the leather jacket – will always be a timeless piece. It's a perfect garment for autumn and milder winter. There are many new twists to the classic leather jacket and it's important to pick one that matches your style and personality the best, but also the one that would flatter your body type beautifully. Black leather jackets are always in style, but in recent years, brown, burnt orange, red and even white leather have become very popular.
Sweater season
Let's forget about ugly Christmas sweaters because the sweater season can actually provide you with many options on how to enrich your wardrobe. In recent years sweaters have become really popular which resulted in their great diversity regarding the cuts, design and style. Sweaters are really great pieces for layering your clothes and creating a very unique outfit that will keep you warm.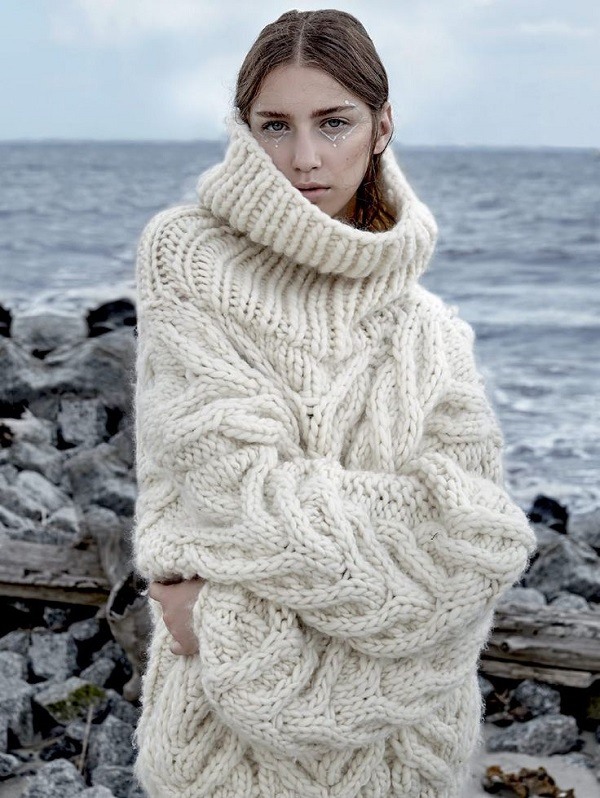 Jumper dress
Jumper dress is, without a doubt, a perfect addition to your winter essentials. Its biggest advantage is the fact that it can be versatile and great for both casual and more formal occasions. There are many types of jumper dresses available and you can get yourself one that suits your style the best. Thinner or thicker wool, different patterns, knee or ankle length as well as various colors are some of the characteristics that can make such a dress really stand out in a positive way and make you feel fashionable and warm at the same time.
Interesting scarves
Nothing says winter like a nice, interesting scarf. There are just so many options on the market, from infinity and blanket scarves to those that are really long and intricate in design and pattern. If you want to spice up your outfits in the most unique way possible, making your own scarf using some good quality yarn will definitely add a final personal touch to your look while carefully designed yarn bowls will make the whole process easier. The best thing about this project is the fact that making a scarf can be very relaxing and there are many techniques explained online, some of which show using only your fingers for the whole process.
A fitted coat
Apart from leather jacket, a good coat is also something that your wardrobe needs in order to be fully completed for winter time. Again, pay attention to your body type as well as your own preferences when choosing a coat. When it comes to outerwear you should always be prepared to invest a little bit more money because these garments will serve you for many seasons to come. Moreover, opting for a classic cut will definitely prove to be a fashionable move worth the investment.
Comfortable shoes
Ankle shoes and knee-high boots are your most obvious choice for colder periods during the year. Nowadays, shoes and boots are an accessory on their own and they come with many interesting details as well as shapes and patterns. If you want to get yourself a pair of shoes or boots that will match most of your outfits it would be wise to opt for a classic style in black or brown, but those who like to rock outfits that are more unique and edgy will definitely find many options in the stores as well. The important thing is that the shoes are comfortable to walk in and that they are water resistant.
When it comes to fashion, winter is another great season to show off your stylishness. For the best possible look and additional warmth make sure to include some basic pieces in your wardrobe essentials so that you can layer and create different looks easily.