It goes without saying that there are hundreds of thousands of clothing brands out there, with more being founded year on year. With this said, the big high street brands are rarely threatened by the smaller names. In an age in which corporate clothing companies are dominating, we think it's about time people put effort into discovering the hidden gems.
[AdSense-A]
These new, unique brands are special because they can cater to your style rather than that of thousands of people. If you want to look and feel original, rather than sticking to the standard high street names, we have come up with four undercover clothing brands that we're loving right now.
This Nottingham-based brand has been creating timeless British menswear for over a decade. With a heavy focus on British production their collections feature traditional, hiking-inspired jackets, selvedge denim made from Japanese fabric, and shirts and sweatshirts in complimentary colours.
Founded in 2008 in Los Angeles by Designer/Creative Director, Javier Laval, Android Homme design footwear for modern men with 'no limitations'. Focusing on design, detail, construction & quality, all of their shoes are hand-made in Italy. Using luxury materials like suede and leather, we think you'll love their relaxed but luxurious trainers.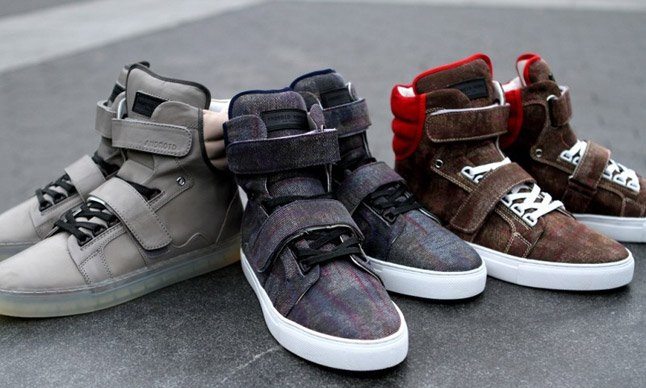 BLVCK Clothing are an entirely simplistic brand that also include relevant trending items in their collections year on year. They pride themselves on offering a complete range of fashionable clothing that's available to everyone. If you love simple, unique, street fashion BLVCK Clothing is a brand that you will most definitely want to consider.
A brand founded by two best friends who wanted clothing for women that combined style and quality but with an affordable factor. The aim was to create something women would feel good in and since their start in 2013, the idea of freedom and creativity has led them to create a clothing brand that is truly unique. The brand is still controlled by them and they've seen the brand go from strength to strength.
The most important thing to remember when shopping these days is to have the confidence to go for something that's different and that stands out. It's too easy to trawl the high street and stick to what you know. With so many hard working, unique brands out there these days, it's important to look around and find a brand that truly caters to your individual ethics, personality and style.