With cultures being mixed now more than before, it comes as no surprise to see many fashion choices get adopted from other cultures. Arguably, one of the most interesting body decoration is the Bindi, which can be applied to various body parts, and its meaning can be different as well. It also has a significant cultural background, but, for most people, it looks nice and can become a part of their look.
[AdSense-A]
What Is a Bindi?
In essence, south Asia cultures women wore Bindis in order to symbolize that they are happily married, or spoken for. Some have signaled that whoever is wearing it comes from a high-status family, bearing a significant importance on how people should act. Nowadays, though, it is mostly about fashion and how body decoration can be combined with the general appearance. Nevertheless, there are still some general rules on how and where they should be placed.
Who Is Allowed to Wear a Bindi?
Many of the people would have it believe that the Bindi is reserved only for Asian cultures and that wearing one outside of it would be insulting. This could not be further from the truth as many fashion trends focus on wearing a Bindi somewhere on the body. Nevertheless, if traveling to a country where a Bindi bears heavy significance, it is best to see if the culture allows outsiders to wear them.
How to Put It On Your Body?
As it is with any kind of sticker you put on, you need to make sure that you precisely put the Bindi where you want it. Traditionally, the Bindi is worn on the forehead, and applying one is pretty much straightforward. However, you need to be sure to practice a bit to avoid damaging the sticky surface, or even your skin if you have some blemishes. You can also place it all over your body, but, it is best to stick it in a place where it will not have to suffer a lot of wear and tear, otherwise it could fall off quickly.
Combine It with Bridal Wear
Even though you can use Bindi with almost anything you would like to wear, it is best to opt for a bridal get-up. For bridal wear, you can even make use of sets of Bindi, meaning that you will have a number of stickers to put on creating beautiful arrangements and making you look amazing on your big day. Though, be careful not to go overboard or you might choke out the look you were going for.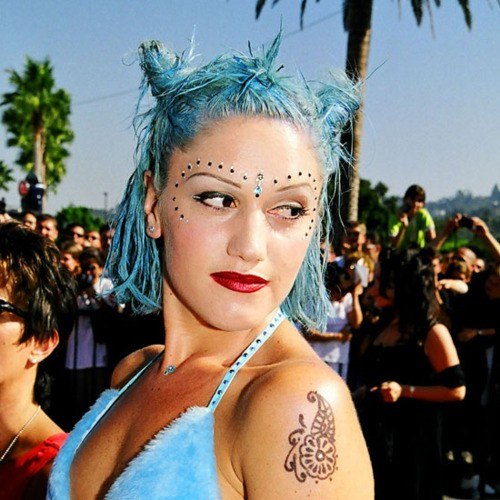 Can You Reuse Bindi Several Times?
It is possible to reuse Bindi, however, you will have to pay attention to how your skin reacts and what type you have. For people who have oilier skin, it could be possible that the Bindi will simply lose grip after a while as it gets loosened. Moreover, it will also be important to get quality Bindi, which was designed to be reused, to make sure that you will have a chance to wear it at least once more.
Bindi in fashion is becoming ever so popular, especially in formal wear. It can make any outfit stand out even more, and make sure that you look stunning no matter what the occasion is. Placing too many on your body could seem like you are trying too hard, and you could end up with a fashion faux pas. Make sure to spend some time on Bindi care as well, so that you will know how to store it, and put it on without any issues.