It's not too long before summer holiday season, and I for one am very excited. I'll be heading to the Balearic Islands for a week in the sun. Now that I've finished paying off the balance of my holiday, my attention has turned to my suitcase and what I'm going to put in it for my trip. I try and pack practically, thinking about all of the activities I'll be doing whilst I'm away. That's why I make sure to bring a range of outfits, shoes and accessories with me. Right now, I've got my eye on a few pairs of shoes that I'll need this summer to make my outfits complete; if you're going on a sunshine holiday you might find my insights helpful too. Here are my favourite shoe choices for this summer…
Espadrilles
I love the range of espadrilles out this year; they're reasonably priced, bold in colour and simple to slip on and off. They really work for a laid back summer style, without looking scruffy. My colour preference here is either a navy blue, or neutral beige, but there are so many colours to suit your style and personality. I'd pair these with a sundress, or a vest and denim skirt. Of course they work with shorts too if you're off for a wander down the coastline.
Flip Flops
There is no better choice of shoe for the beach and poolside than flip flops. They dry quickly if they accidentally end up in the water (we've all been there when the sea suddenly comes higher up on the shore than we expected) and are practical. I love matching my flip flops with my swimwear, so I tend to buy women's Havaianas from Flip Flop and Away as they've got a huge selection of colours.
Canvas Pumps
If I'm going on an excursion, I'll choose a pair of canvas pumps for the day. These are more secure on my feet, whilst still allowing them to be cool under the midday sun. I've got a few pairs of Converse All Stars, but I'll likely bring along a pair in blue as they will match a lot of the tops I've got, including those in white, green and blue.
Ballet Flats
For smarter days out spent by the marina, or meals out in the evening, I prefer to wear a pair of ballet flats. Something in a pale pink is feminine and pretty, but black is a good idea if you aren't sure which outfit you'll be wearing. I usually choose plain ballet flats as I find they as easier to match up to my clothes, but you could choose ones with studs, sequins or glitter if you're feeling adventurous.
Wedges
Finally, I'm looking for a pair of summer friendly wedge sandals that I can wear with my new maxi dress. My dress is cream so I'll likely buy coral or tan brown wedges. These are pretty versatile as I can wear them morning through to night, and they're usually pretty comfortable compared to skyscraper kitten heels.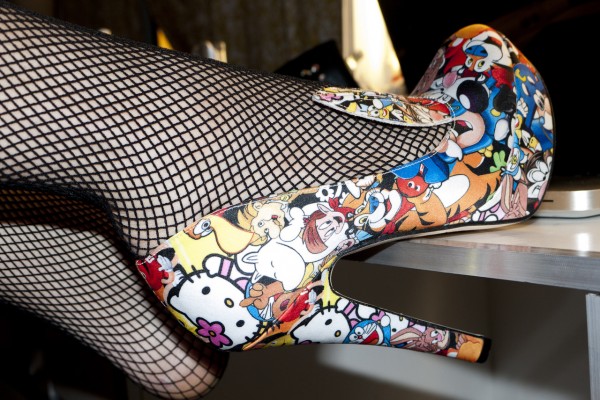 Jenna Robinson is a lifestyle blogger from the UK. When it comes to holiday outfits, Jenna is an expert. This year she will buy women's Havaianas from Flip Flop and Away, as well as finding a pair of wedge sandals from the high street. She's heading to Ibiza in July for a week.