In this day and age, tattoos have definitely become a form of art and a way to express individuality in the most unique and special way possible. Celebrities are a great inspiration for many people with the great and meaningful work they do but some took it even further and used tattoos to push their motivational beliefs to the next level.
[AdSense-A]
Angelina Jolie
Angie is a great actress as well as a human being which she proved with her many movies and fights for human rights as the Goodwill Ambassador for the United Nations High Commissioner for the Refugees. She has many tattoos but one that is especially inspirational is the one she has on the back of her neck. An inscription saying "Know Your Rights" written in gothic letters symbolizes her struggle and belief in human equality.
Megan Fox
Known for her exceptional beauty, actress Megan Fox tries to inspire not only her fans but those who want to seek success in the unforgiving world of Hollywood as well. "We will all Laugh at gilded butterflies" is a quote from the Shakespeare's King Lear and while the sentence itself is very delicate and beautiful as well as free for interpretation by many, Megan says that she wanted to address the issue of difficult life that any celebrity has to face by explaining that to her, this quote means "to not get too caught up in Hollywood because people will end up laughing at you."
Johnny Depp
This handsome and marvelous actor has a fair number of tattoos. He tattooed the names of the most important people in his life as well as symbols that mean a lot to him personally such as number 3 that he considers an ultimate lucky number and a snake that shows his Native American roots. There are many others and even though they might not bring a clear message to other people, the message that Depp himself has to say about tattoos is powerful enough – "My body is my Journal, and my Tattoos are my Story".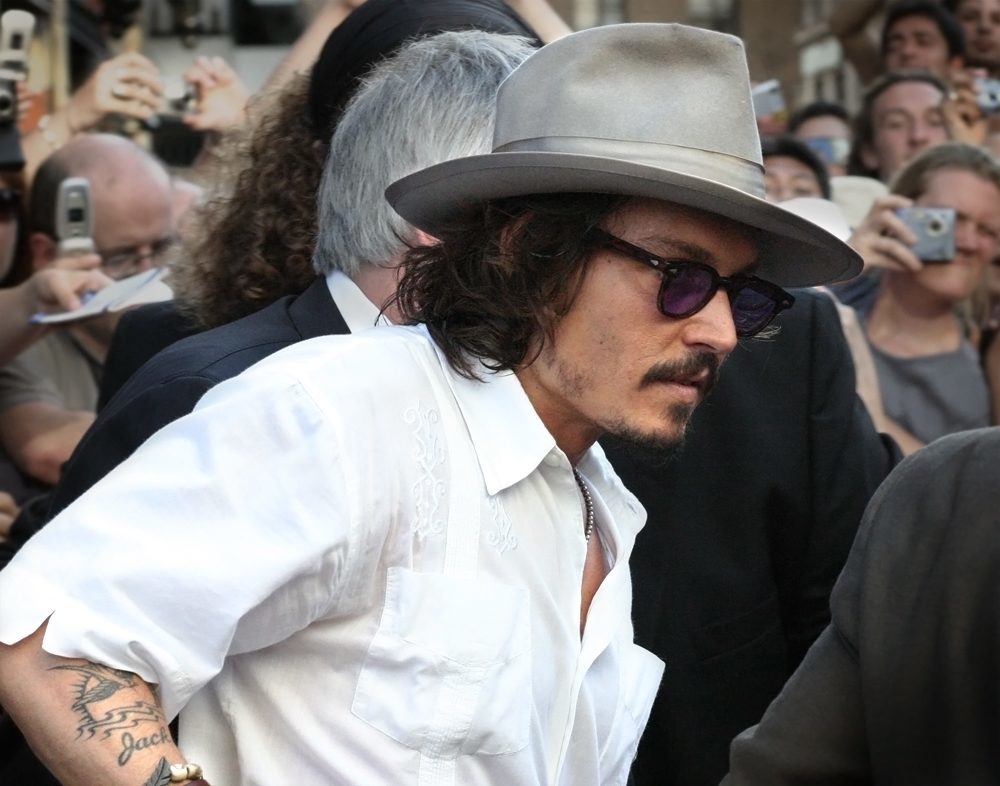 Rihanna
Like many other celebrities, beautiful singer Rihanna enjoys getting her tattoos. She certainly has many of them such as the Egyptian Goddess Isis below her breasts, a gun under her left armpit, trail of stars on her back, henna-inspired tattoo on her hand and so on but a tattoo that can speak to a lot of people and motivate them to try harder is definitely a Sanskrit inscription meaning "Forgiveness, Honesty, Suppression & Control" on her right hip.
Miley Cyrus
There were many controversial stories about this young actress and singer, but Miley definitely learned what is really important soon enough. She tattooed "Just Breathe" under her breast as a tribute for dear people who are no longer with her and all of them left this world due to lung problems. With this tattoo, she wanted to address the importance of not taking things lightly, such as breathing which is basically a message to encourage living your life to the fullest and enjoying your every day like it is your last one.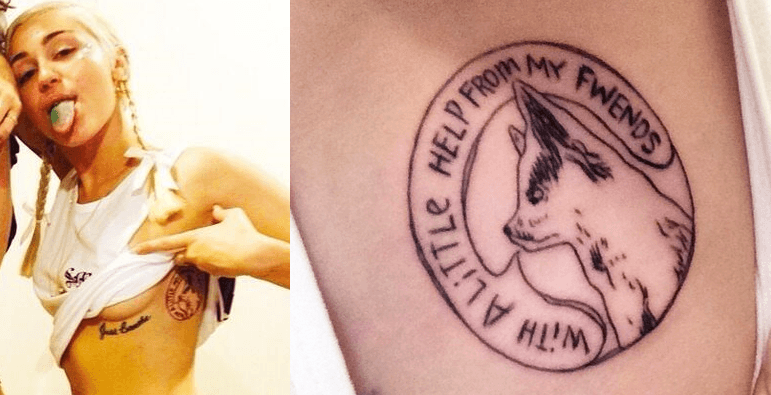 John Mayer
John is a singer, guitarist and songwriter who definitely knows how to value the natural beauties this world has to offer. He has a full-sleeve Japanese tattoo that mainly consists of peonies, cherry blossoms and wind bars. He is a living proof that manliness can go hand in hand with delicate nature of a flower, which is an important message for everyone.
The meaningfulness of tattoos is the most important aspect of this type of body décor and this is where the true value of a tattoo lies. If you are up to it, let these celebrities inspire you to spread your wings and perhaps motivate some other people in your surroundings.