Every summer brings along a wave of new fashion trends, some that are here to stay and some that will be forgotten with the first mention of autumn. Everyone wants to look trendy, chic and put together, but with so many different styles and choices, it's all too easy to get confused and match the wrong things. And let's face it – all the things we see on the runway are so often just not suitable for everyday life. So to help you navigate these fashionista waters, here are this summer's top trends and how to wear them.
Wide-leg pants
This is a staple for every professional woman in the summer because the length and style are work-appropriate, and yet it keeps you cool thanks to the air flow. The culottes are one way to wear a wide-leg pant, and while they are definitely a fashion statement, they are last season's trend. This summer, it's all about the blast from the past: bell bottom trousers. They might have a more subtle shape now, catering to the modern fashion world, but the unmistakable cut is there. To pair these, you really want to avoid wearing something that will leave you shapeless, since it might make you look like you've gone out in your pajamas. Try a fitted or loose blouse, tucked into the pants, to give you some definition around the waist and give you great proportion.
Floral prints
This is not a revolution, this is a confirmation of something that has been coming for a long time: the florals are here to stay. Whether it's in the shape of the currently trending laser-cut-out lace, or the boldest printed dresses you have ever seen, your wardrobe better make space for all the flowers the world is about to throw at it. Pair this with the fact that fuchsia is the color of the season and we are in for a colorful ride. Match florals with solid-color pieces in complementary tones to make sure you are not walking around looking like you let your five-year-old dress you up.
Bold stripes
The talk of the season are stripes. Big and bold, colorful stripes. You will see them on dresses, tops, bottoms and even shoes. They are literally everywhere and they are definitely an eye-catcher. When wearing anything with this bold of a print, you need to be very careful with the pairing. To stay safe, wear these stripes on a full piece, like a dress or jumpsuit, or pair them with a solid tone in the color of one of the stripes.
All-inclusive
While this might not be a "trend", it is definitely a big change in the industry and well worth mentioning. Our beloved fashion industry is growing and starting to become a lot more inclusive than it used to be. Mainly, it started taking into consideration that there are people of all shapes and sizes that want to dress in a stunning and fashionable way. Many brands have expanded their collections to cover a variety of sizes, and amazing plus size clothing shops are popping up left, right and center. It's about time that the industry realized that people of all shapes and sizes deserve to have access to the same clothes. And while before there definitely were plus-size clothes, they weren't specifically made for plus-size people and weren't nearly as flattering as the pieces we have now. So with the help of supermodels like Ashley Graham, we are seeing the runways fill up with stunning women of all shapes.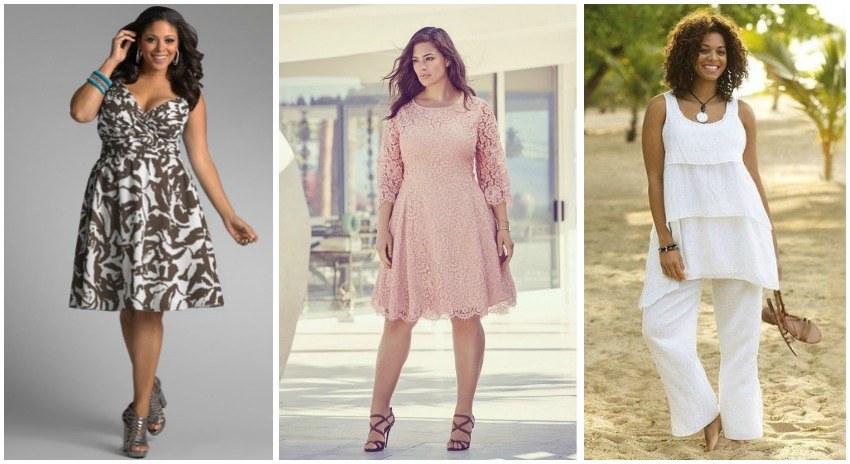 This season's trends are really a combination of many things that we have seen in the past – reinvented. Whether or not these trends are here to stay, we are happy to wear them for at least one season and rock our stripes, as we eagerly await what the autumn collections are going to bring.